Empowering teenagers with opportunities for success and all-rounded growth
Hong Kong parents planning to send their teenagers for studies abroad are often spoilt for choice. The first to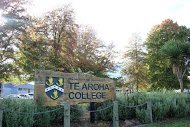 come to mind are typically the boarding schools of Britain, the United States, Canada or Australia. But if you explore other options, the Te Aroha College, just one and a half hours from New Zealand's largest city Auckland, provides an equally conducive environment for your teenagers to study and grow, gain a cosmopolitan perspective and seize opportunities for future success.
Comprehensive curriculum with high rate of academic success
Established since 1958, the co-educational secondary school has been providing a broad-based curriculum to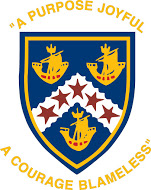 year 9 to 13-year students, ensuring they receive an all-rounded education to prepare them for a tertiary education locally and around the world. A comprehensive range of disciplines and subjects are taught, from Arts, Business, English to Technology and Science. "We offer a full and varied curriculum allowing students to pursue a variety of traditional academic programmes with specialist interest studies," said Ms. Diana Jager, the college's International Coordinator.
The College's teaching and learning day structure is based around 100-minute learning periods focused on up to eight student-selected subjects. One day per week, students focus on cross-curricula interest and passion-based learning from range of practical and academic options.
"Te Aroha College has very strong academic success for its students with over 90% of students going on to tertiary study at their chosen university within New Zealand. Our New Zealand NCEA university entry qualification is internationally approved and accepted across the world," she added.
Teenagers with an early Hong Kong schooling background would find studying in Te Aroha College a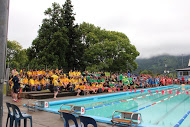 refreshing experience. Sitting on a sprawling site of 10 hectares, the college's facilities include a swimming pool, a gymnasium and pavilion, amid a beautifully landscaped setting. This means they will have ample opportunities to enjoy a variety of sports including volleyball, basketball, rugb and, football.
Robust support for international students
Te Aroha College has been running an extremely successful International Programme over the past 17 years,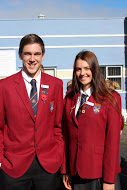 enabling it to host overseas students from Hong Kong, Taiwan, Japan, Thailand, Korea and Germany. "Our numbers of international students range up to 20 places in each academic year," Ms. Jager explained.
Hong Kong students whose English proficiency pale in comparison to their international counterparts will be offered support and training to help them catch up. She added: "Our College provides each foreign student with a weekly programme of English tuition, equivalent to one class line of 2.5 hours per week. For students who arrive with limited English two class lines are offered at 5 hours per week."
Small class sizes at the College have also benefited its international students, making sure they receive close attention from their teachers on their learning pace and progress and other needs.
Safe and quality homestay
As a relatively small-scale school and a close-knit community, Te Aroha College offers Hong Kong and other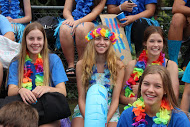 foreign students a safe, caring and nurturing environment with high-quality homestay experiences. "Our families provide wonderful support and are very experienced with hosting international students," Ms. Jager explained.
The College thrives on a quality partnership between teachers, support staff, students, their parents and the wider community. Every part of this network is essential for all its students to reach their potential.
Hong Kong teenagers are likely to enjoy the College's strong sporting and outdoor culture as it is nestled in a rural community with plenty of wide open spaces and access to modern farms and a picturesque town area based on the slopes of Mount Te Aroha. Living in such a natural environment will enrich their perspective and provide an interesting diversion from their early life experiences in the urbanized territory of Hong Kong.
Establishing positive life values and friendships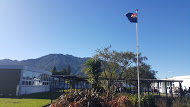 Te Aroha College deems it essential for teenage students under its custody to build positive values, such as self-motivation, excellence, resilience and self-discipline, to sustain them for life, combined with respectful relationships with each other and their guardians. Ms. Jager remarked: "We offer a wide range of Arts and cultural programmes that allows all our students to pursue their interests. We also offer every opportunity for our international students to share their skills and talents as part of our school life."
Seeing the world
Seeing new aspects of the world is one of the most commonly cited reasons for studying broad. Te Aroha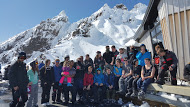 College does not disappoint in this respect. "Based in the Waikato, Hamilton City, Auckland City, Tauranga, Rotorua and the Coromandel are all within 1.5 hours' driving time. These trips take our students into some of New Zealand's most beautiful locations," said Ms. Jager.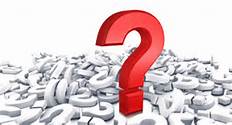 If you are interested in inquiring or getting admitted to Te Ahora College, please feel free to contact us at 3182 6925 or email to info@education-ladder.com.
We can set up an appointment to arrange and let you know in more details.