A Mentor / Guidance to Study in USA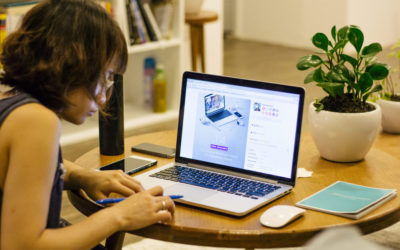 Sending a child overseas to study is not easy. There are many hurdles, such as visas, admission, academics, internships, and culture shock. Each of these can become a serious issue on their own and when combined together can seem overwhelming. They all require separate and focused attention. Wouldn't it be nice to have someone help you along the way?
This is the purpose of Campus Tours USA, LLC. A company dedicated to making a meaningful transition to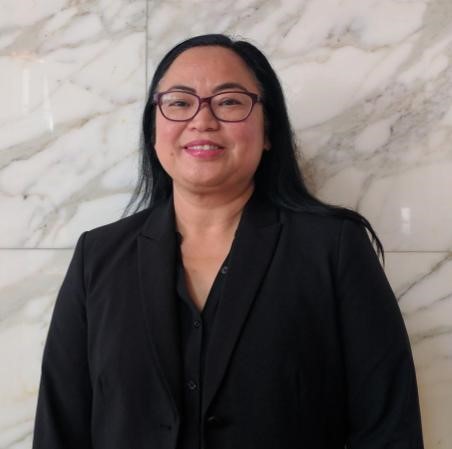 higher education as simple as possible for both parents and students. Campus Tours USA has their headquarters in Southern California, and is run by a team of professionals under the leadership of Marie Elguira. Marie is no stranger to the educational system in the United States. As a program director for the California Community Colleges for more than eight years, Marie was responsible for the overall planning, development, management, and support for the 112 community colleges. In close collaboration with state officials and college administrators, she developed strategies for student service programs that resulted in student and institutional success. Prior to her transition to the public sector, Marie was the director of operations for Hilton Hotels Corporation. She worked abroad to oversee the development and expansion of the company's international ventures.
Marie obtained her Master's degree in Business Administration from Loyola Marymount University. She received her Bachelor of Arts in Psychology and Bachelor of Science in Biology from University of California Irvine. She attended Georgetown University and California State University of Long Beach for certifications in Human Resources. We recently had the opportunity to ask Ms. Elguira directly about her academic advising and campus tour program.
.
Campus Tours USA opened their doors recently, but is supported by over 15 years of international student experience from the founder - Ms. Elguira's previous work. Because this is a high quality service, CTUSA requires a pre-screen of potential candidates. The target candidate is highly motivated and determined. In addition to having solid grades in school and a good command of English, the prospective candidate should have a wealth of extracurricular activities, such as volunteering or being an active member of a club or society. Top American universities look for candidates that make the university stand out. Education in the US is not a one way street. Universities seek out candidates that can give back in more ways than just being a good student.
Ms. Elguira and her team personally pre-screens all potential applicants to see which ones will be the best fit in her program. Her knowledge of American culture, university administrative experience, and personal connections to East and West coast American universities and colleges make her uniquely qualified to be the first point of contact for prospective candidates. Ms. Elguira's connections to a number of universities and colleges in the United States allow her to connect program students directly to college administrators and professors. This second level of screening ensures that the college administrators, professors, CTUSA, students, and parents, are all on the same page. Professors also get direct input into what they expect in a future student.
The most significant part of Ms. Elguira's pre-screen process, is her insistence on meeting separately with the student. Of course she will meet with the parents, and eventually have a meeting with the student and parents together, but she has seen situations where the student's desires and the parent's desires are not aligned. Ms. Elguira's goal is to find what is best for the student, because it is the student who will be living and studying in the US.
Once this pre-screening is complete each student is prepared for a set of campus tours, chosen by CTUSA or as a custom set tour. However, unlike other companies that provide campus tours for international students, CTUSA gives their students one-on-one academic advising and cultural support. Where most companies will give your child the equivalent of a vacation to campuses across the US, CTUSA maintains their relationship with each student until they graduate. In many cases, even helping students find valuable internships that can lead to productive and happy careers.
When students meet with academic advisors they create an educational plan. Setting aside time for determining the best way to reach their academic goals by having an experienced professional assist them. When the student begins university, the academic advisor is still in contact with the student. This is to help make a smooth transition to life in the US and help the student maintain their academic goals. Although these are academic advisors, they help with many of the cultural differences that a student might find living in a foreign country. Imagine these advisors as a guardian angel that stays with your student all the way through graduation.
CTUSA has also partnered with Ivy League institutions. Currently she's in the process of developing a guaranteed educational pathway for international students based on certain university requirements. Just over half of each group of candidates in the CTUSA program will be pre-approved to attend the Ivy League universities. This is an opportunity that cannot be easily ignored.
The goal of CTUSA is for international students to have the best educational experience in the US. She has a passion to see young people succeed in a challenging environment and show their highest potential. CTUSA is not just an investment in your student's education, it is an investment in their future. The experience and connections they will make at schools such as Stanford, Columbia, Georgetown, Berkeley, and others, will enrich them as people and prepare them for a solid future.
Education Ladder works with CTUSA closely as a supporting educational partner in Hong Kong, connecting parents and students who are interested in studying in the USA. The presence of CTUSA in the Hong Kong International Education Expo in both May and July shows that the admissions team regularly comes to Hong Kong to work closely with Education Ladder and students/parents to help them to get into the top universities. The most vital part of CTUSA is their strong network of 112 Community Colleges in California. In close collaboration with state officials and college administrators, she developed strategies for student service programs that resulted in student and institutional success. Ultimately, the students will be guided into the top US universities under the guidance of CTUSA throughout their study journey.

852 -3182 6925 to find out more.
SERVICES
PICK-UP AND DROP-OFF
We will meet you at the airport and drop you off for a seamless travel experience.
INFORMATION AND REVIEW SESSIONS
Between group interactions, pertinent information packets, and review sessions for you to make your choice easier.
ACCOMMODATIONS
We have setup fantastic locations for you to stay once you arrive.
ENTERTAINMENT
From trips to Disneyland to the Statue of Liberty we will show you some of America's finest entertainment.
MEALS
We will provide food, drink, and snacks throughout the trip.
TOURS AND CONNECTIONS
We will help you find the right place of study by showing you what each institution is about and letting you connect with key faculty, staff, administrators, and students.