Independence and lifelong connections are basic requirements to succeed in the world today. Many schools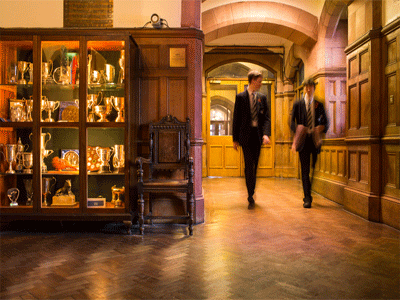 claim to deliver opportunities for children to develop these skills but few are able to complete this promise. Campbell College is a place where your child can cultivate these skills and more. Located east of Belfast, Northern Ireland, among 100 acres of woods and fields, this boys' voluntary grammar school is set in an excellent environment for personal growth and learning.
Why would an education at a boys' school be a valuable investment in a child's future? The system at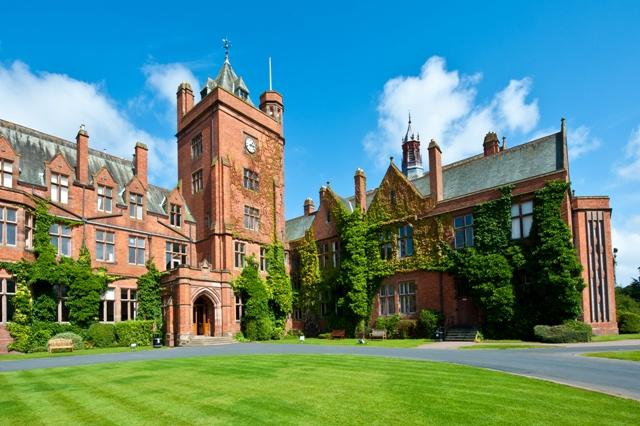 Campbell College is geared towards reducing distractions and fostering social development. According to the current headmaster of the school, boys require extra attention in their educational development. Much of the focus at his previous schools involved professional development for teachers in areas that would improve boys' skills in learning. In addition a 2007 report on GCSE results indicates that boys comprise almost half of all low achievers. The solution is to have a place where the focus can be placed directly on boys' achievement.
Upon entry into Campbell College, Senior students are assigned a personal tutor. This tutor is also the point of first contact between parents and their student. In addition, the college has 24 hour emergency care, a local doctor that comes to campus three times a week for standard check-ups, and a permanent school Matron for other medical needs. Campbell College uses this well rounded personal care to ensure each student can reach their highest potential in their studies.
Campbell College is a rising destination for international students and the college takes this into account when accepting students from overseas. International students must pass certain levels of IELTS or CEFR tests based on their age when applying for the school, students in years 8 and 9 need to pass with an IELTS 3.5 or CEFR A2/B1, students in year 10 must have an IELTS 4.0 or CEFR B1, students in year 11 or 12 must have an IELTS 4.5-5.5 or CEFR B1/B2, and students in years 13 and 14 need IELTS 6-7 or CEFR B2/C1.
Staff have taken an extensive workshop in culture shock and appropriate types of counseling for newly admitted international students. This cultural awareness is further supported by older international students, especially those that have been through the process of acculturating to a new lifestyle. The school community makes unpleasant changes more smooth and gives new students a greater capacity to settle into their new surroundings at the college.
Campbell graduates move on to a number of different universities throughout the UK. In 2016 Campbell College graduates were accepted into universities in Manchester, Bristol, Liverpool, Newcastle, Oxford Brookes, and University College London
Campbell College students' learning and growth does not end when class is over. Students are encouraged to actively participate in a number of extra-curricular activities. These include the Politics and Debating society, where students learn to construct logical arguments and the best methods to present them. The various school bands and orchestras allow for students to learn and express themselves in a constructive way through music. The language club gives students the opportunity to stretch their abilities while making connections with speakers of other languages.
Although a majority of students that attend Campbell College are from Ireland and the UK, there is still a significant number of international students from all across the world. Among 900 students and 130 boarding students, there are over 80 international students. The College provides levels of education from as young as 8 to as old as 18.
For international students, Campbell College will be a home away from home. While early adapting may be difficult, students usually find peer support as a way to settle into their new way of life. After a month, culture shock becomes less noticeable and surroundings begin to look more comforting. While homesickness may never completely subside for months, the first few are the hardest. Life in Belfast and on Campus is comfortable, this makes the sudden transition to a new country more smooth. A number of students from Hong Kong have already made the jump to Campbell College and they are succeeding in their schooling and enculturation.
The standards sought after in UK schools are a benchmark for studies no matter where you are from. The purpose of Campbell College is to take the best practices of the UK and apply them in ways that change student's lives and give them the tools and attitudes to succeed in university and beyond. Your child's education is an investment. Their future depends on the right decision made at the correct time. Campbell College is a right decision and the time is now.